Martial arts family fitness
Making Santa Barbara stronger since 2002
Self Defense & Fitness Kickboxing Studio in Santa Barbara, CA
Thanks for voting for us, AGAIN!
Thank you for voting us as "Best of" Santa Barbara for the 16th year in a row. You guys are awesome! We give all credit to our students - who have made this dojo a 2nd home for so many! To celebrate the occasion, we have launched some new deals for new people! So, if you're interest in trying out Kickboxing, Hapkido, or Jiu-Jitsu classes for yourself, or for your kids, make sure to check out the new Trial Memberships. Thanks again!
- Master Austin & the MAFF Staff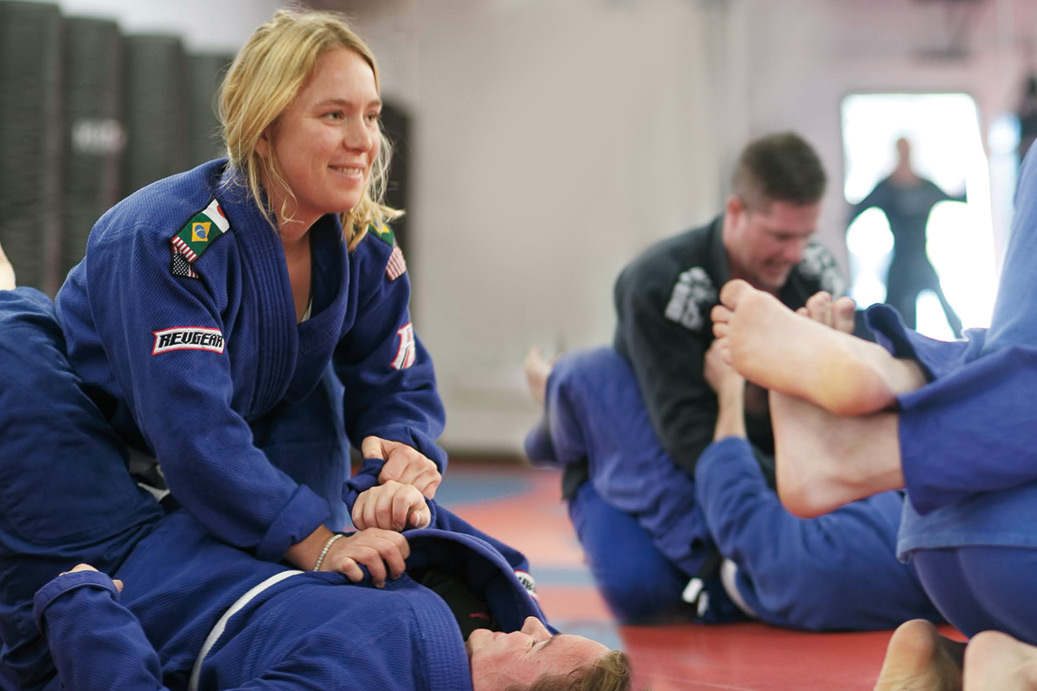 ★★★★★
"Coach Seth and Professor Justin manage to teach Jiu-Jitsu in a way that's informative, challenging, and fun. The instructors have been doing it a long time and still actively compete! The other students are safe partners. I'd recommend this program to anyone who has been interested in learning jiu-jitsu."

- Christian S.
★★★★★
"If you like Brazilian Jiu Jitsu, this is the place in Santa Barbara to train! There is such a good vibe (there's not a meat head in the house!). They are alllll about respect. Professor Justin is a badass black belt who is tough as nails and has an incredible BJJ game and he actually cares about his students, which is hard to find these days. The mats are clean, the prices are fair, and we drive all the way from UCSB - and it's so worth it."

- Jolie C.
★★★★★
"You aren't joining a gym - you are becoming part of the family. The other people who work out there are SO friendly - there is no intimidation or attitude here! Sometimes the start of class includes quick introductions to folks you haven't met before!"

- Kimberly Y.

Family owned
Read about where we came from, and how our family started and grew this business into the amazing place it is today.